Regular price
Sale price
$35.00
Unit price
per
Sale
Sold out
A Haramaki also known as a belly warmer, tummy warmer or stomach warmer, is a type of clothing accessory designed to provide warmth, support, and comfort to the abdominal area. It is typically a snug-fitting garment that covers the lower abdomen and sometimes extends to the lower back. Belly warmers are often made from various materials such as cotton, wool, or other fabric blends.

Cotton is great for moderate warmth, while merino wool provides better warmth in colder conditions. Please choose based on your preference and the temperature you'll be in.

Wearing an Organic cotton belly warmer provides a host of benefits that cater to your comfort, support, and overall well-being. Here's why you'll love having an Organic Cotton Belly Warmer:

1. **Warmth**: The primary function of a belly warmer is to provide additional warmth to the abdominal region. This can be particularly useful during cold weather or when engaging in outdoor activities.

2. **Support**: Belly warmers can offer gentle compression and support to the abdominal muscles. This support can help alleviate discomfort, provide stability, and aid in muscle recovery.

3. **Discreet Layering**: If you're self-conscious about your belly area, an Organic Cotton Belly Warmer can serve as a discreet layer underneath clothing, helping to smooth out the appearance of the waistline.

4. **Comfort and Softness**: Cotton is renowned for its natural softness and gentle feel against the skin. When you wear a cotton belly warmer, you experience immediate comfort and relief.

5. **Fashion and Style**: Some people wear belly warmers as a fashion statement or as an additional layer of clothing, adding a touch of style to their outfits.

6. **Versatility**: A cotton belly warmer can be worn underneath your clothing without adding bulk, making it a versatile and inconspicuous layer that provides benefits wherever you go.

7. **Relaxation Aid**: Wearing a cotton belly warmer can provide a soothing sensation, helping you relax and unwind after a long day or during a restorative practice like yoga.

8. **Everyday Comfort**: Whether you're at home, running errands, or participating in physical activities, a cotton belly warmer offers constant comfort and a sense of well-being.

Experience the benefits of a cotton belly warmer firsthand and enjoy the natural, cozy support it provides for various activities, recovery periods, and daily life.

The Perfect Gift:
Looking for a thoughtful gift? Our belly warmers make an ideal present for dancers, yoga enthusiasts, outdoor sports enthusiasts, and anyone who thrives in cold weather. Show your care and consideration by gifting them the warmth, comfort, and relief they deserve.

HARAMAKI DETAILS:

- 91% organic cotton / 9% spandex -

DELIVERY:
Ships from US within 1 business day

WASHING INSTRUCTIONS: Please use gentle wash and hang dry.

*Purchase comes with a FREE COTTON POUCH for storing your Belly Warmer and keeping it clean.

*Please contact us with any feedback and/or questions you have. We'd love to hear from you and are happy to help.

Materials

90% Organic Cotton and 10% Lycra
Shipping & Returns

We gladly accept returns and exchanges within the first 7 days.
Care Instructions

Wash in gentle cycle in cold water and lay flat to dry or hang dry.
Share
View full details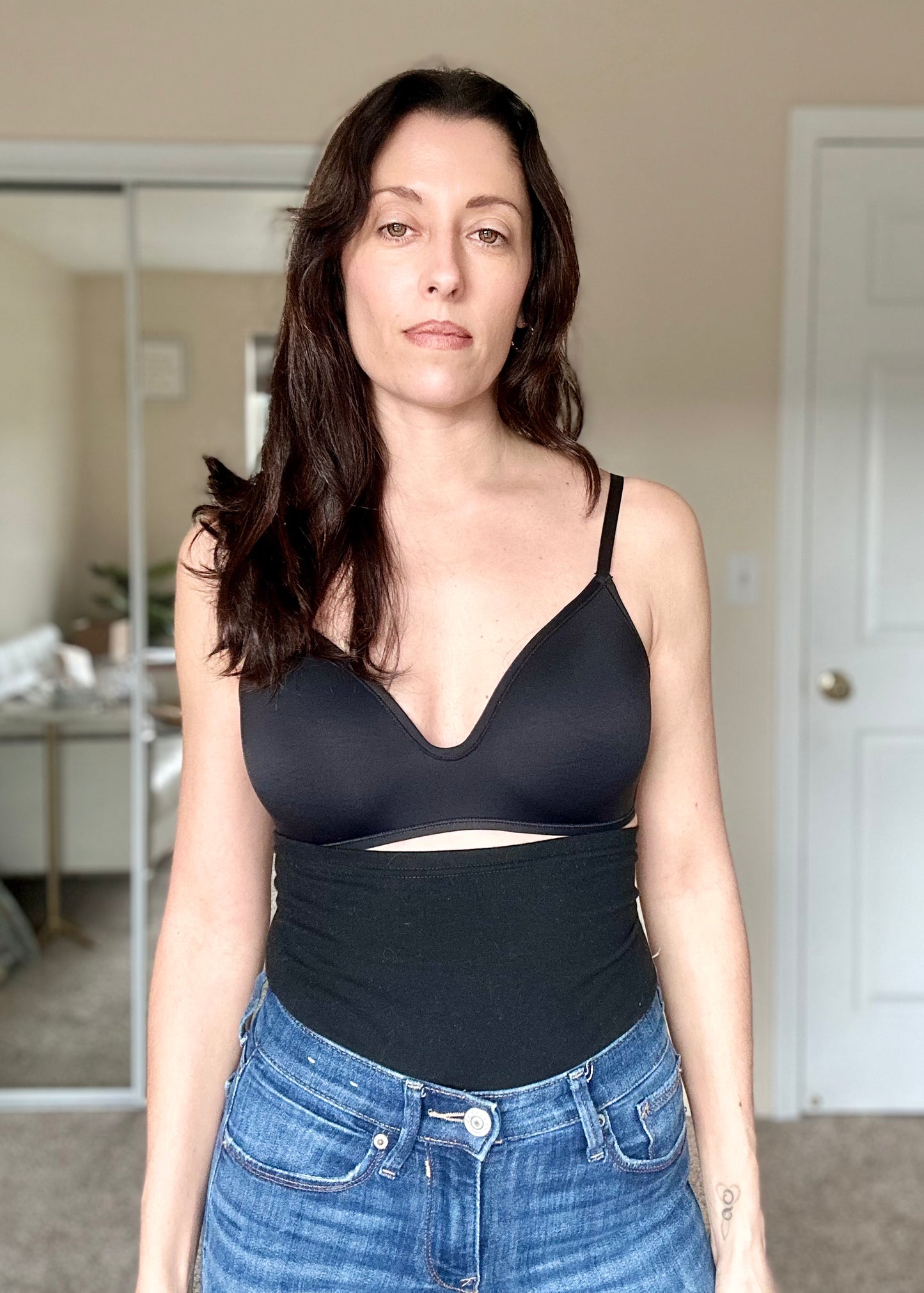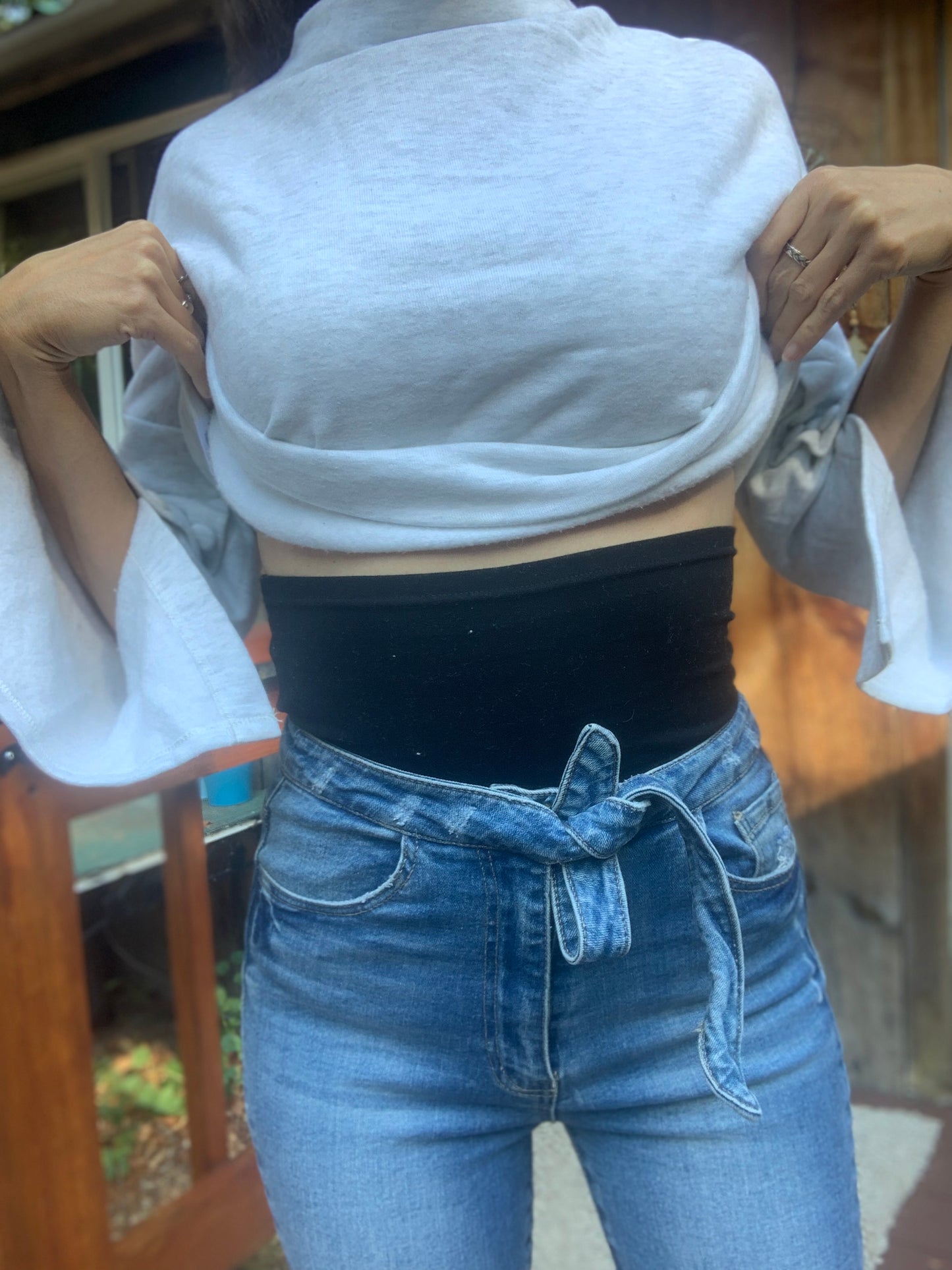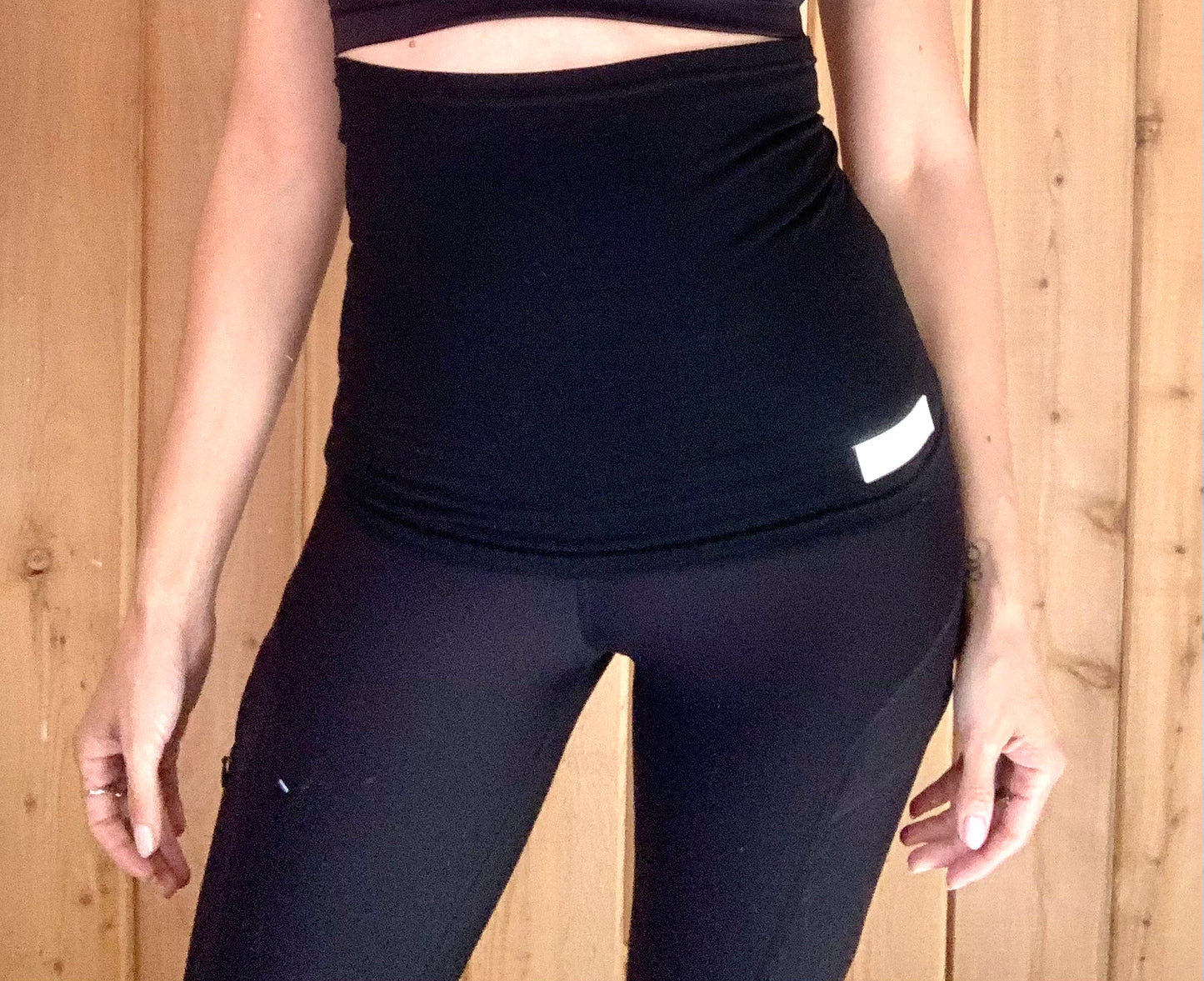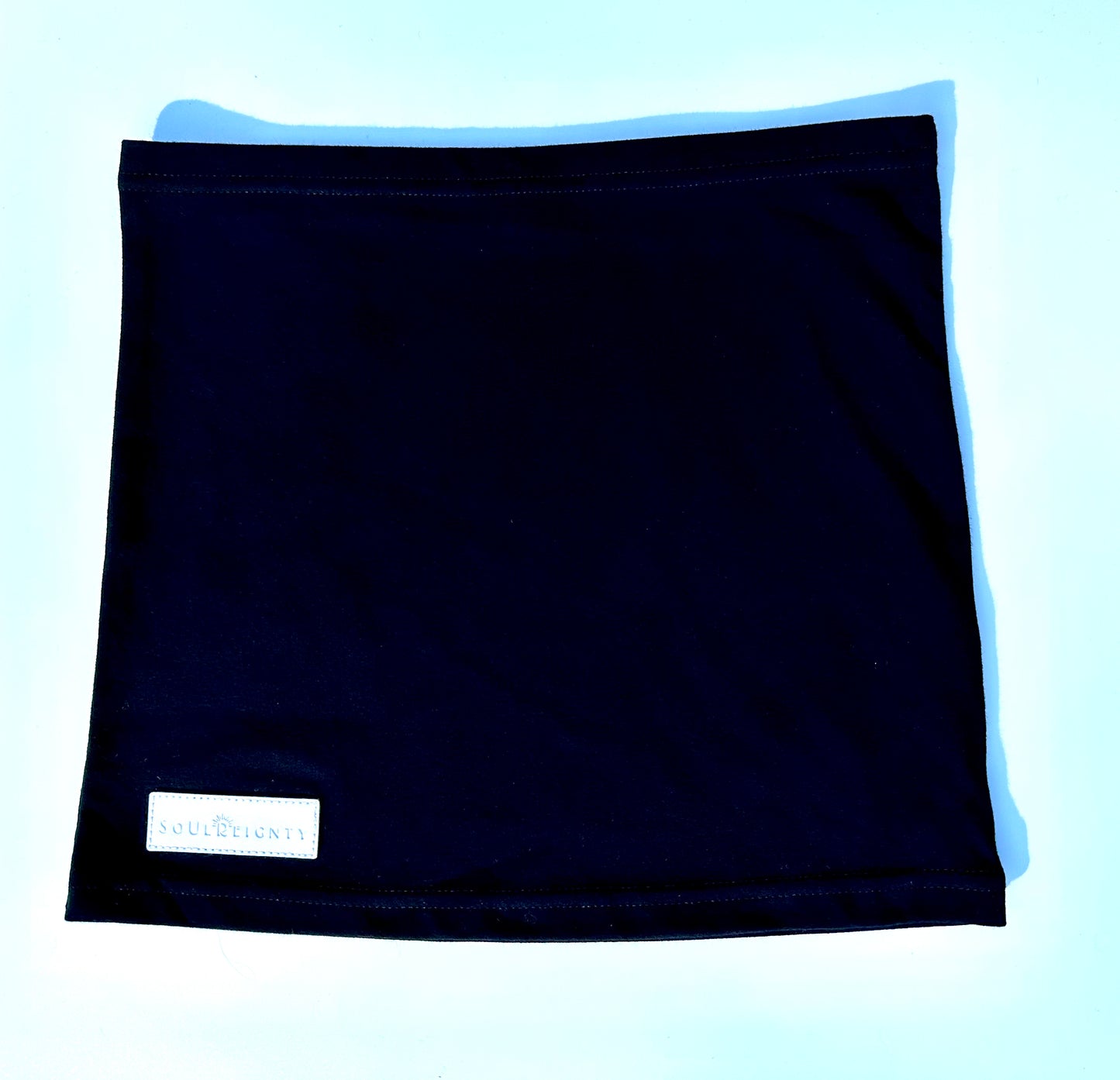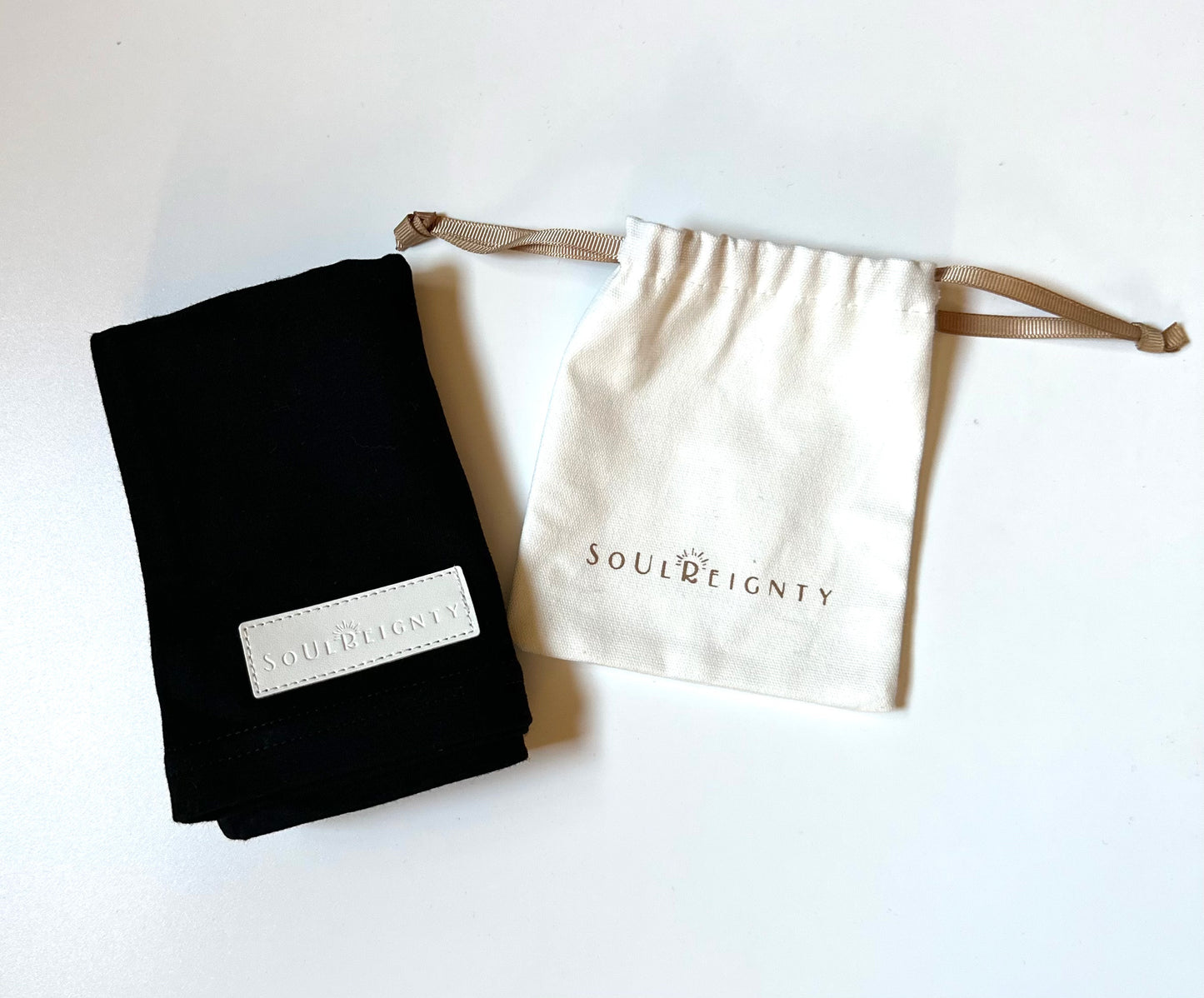 Free Shipping

Free shipping on all U.S orders on us!

Quality guaranteed

Our wool is ethically sourced which means that the wool is sourced from farms that are cruelty free and mulesing free.