Regular price
Sale price
$70.00
Unit price
per
Sale
Sold out
The postpartum time is a golden opportunity to better your health if you have the support that you deserve and are able to take care of yourself. One of the most important ways of doing this is by bringing warmth to the your body after giving birth.
Pregnancy is considered a hot state and postpartum is considered a cold state to which we must bring back warmth to the postpartum body.

Women need warmth in the postpartum in order to recover from birth with health and vitality. It is the key to bringing balance back to the body of the mother.

Wearing a belly warmer during the postpartum period offers numerous benefits that support healing and comfort as your body recovers from childbirth. Here are some of the key advantages:

1. **Enhanced Healing**: A belly warmer provides gentle compression and support to the abdominal muscles, helping to promote healing of the stretched and weakened tissues after childbirth. This can contribute to a faster recovery and a quicker return to your pre-pregnancy shape.

2. **Reduced Discomfort**: The warmth and compression provided by a belly warmer can help alleviate discomfort and soreness in the abdominal and lower back areas that often arise after childbirth.

3. **Stabilized Core**: Wearing a belly warmer offers essential support to your core muscles, which may have become weakened during pregnancy. This support aids in improving posture, preventing strain, and facilitating gradual core strength rebuilding.

4. **C-Section Recovery**: For women who have undergone a C-section, a belly warmer can provide gentle pressure to the incision area, helping to reduce swelling and promote healing. It offers comfort during movements and prevents rubbing against clothing.

5. **Pain Relief**: Postpartum discomfort, including back pain and muscle soreness, can be eased by the warmth and support of a belly warmer, allowing you to move more comfortably and perform daily activities with less strain.

6. **Emotional Well-Being**: Wearing a belly warmer provides a sense of security and support during a period of physical recovery. The nurturing sensation of a belly warmer can have a positive impact on your emotional well-being.

7. **Boosts Circulation**: The warmth provided by a belly warmer can help improve blood circulation, which is essential for healing, reducing inflammation, and delivering necessary nutrients to healing tissues.

8. **Versatile Use**: Belly warmers can be comfortably worn under clothing, providing continuous support and comfort as you go about your daily activities.

Wearing a belly warmer during the postpartum phase can aid in your physical recovery, provide comfort, and contribute to a more positive postpartum experience overall.

The Perfect Gift:
Looking for a thoughtful gift? Our belly warmers make an ideal present for dancers, yoga enthusiasts, outdoor sports enthusiasts, and anyone who thrives in cold weather. Show your care and consideration by gifting them the warmth, comfort, and relief they deserve.

Experience the Luxury of Merino Wool:

Made from premium merino wool, our belly warmers offer a plethora of benefits that set them apart:
- **Natural Insulation**: Merino wool provides exceptional insulation, trapping body heat to keep you warm without overheating.
- **Breathability**: Enjoy a comfortable and dry experience, as merino wool naturally wicks away moisture, preventing discomfort and odor.
- **Softness and Comfort**: Experience the unparalleled softness of merino wool against your skin, ensuring comfort throughout your activities.
- **Durability**: Merino wool is known for its durability, ensuring your belly warmers last through countless adventures.
- **Sustainable Choice**: By choosing merino wool, you're also making an environmentally conscious decision, as it's a renewable and biodegradable material.

The wool sourced to make this product is MULESING FREE.
A natural fiber, Merino Wool will break down to its natural base elements and therefore not pollute the oceans and waterways when being washed or discarded.

SIZING: We recommend you get your pre-pregnancy size. This assures the Haramaki will fit nice and snug which serves as a postpartum bind as well!

*Please contact us with any feedback and/or questions you have. We'd love to hear from you and are happy to help.


Materials

95% Merino Wool and 5% Lycra
Shipping & Returns

Please see size chart carefully as there are no returns or exchanges on the Wool Haramakis
Care Instructions

Wash in wool cycle and lay flat to dry.
Share
View full details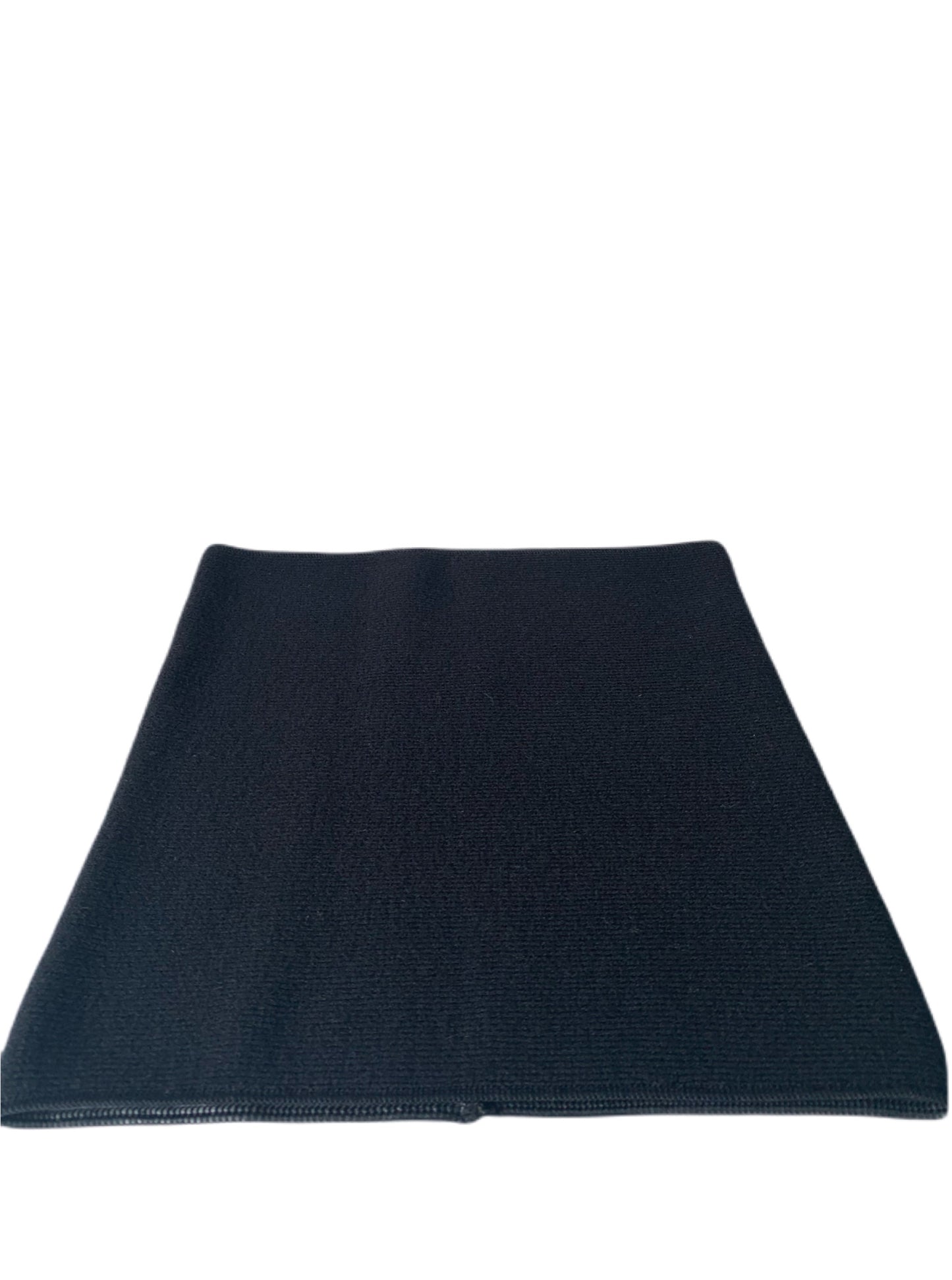 Free Shipping

Free shipping on all U.S orders on us!

Quality guaranteed

Our wool is ethically sourced which means that the wool is sourced from farms that are cruelty free and mulesing free.